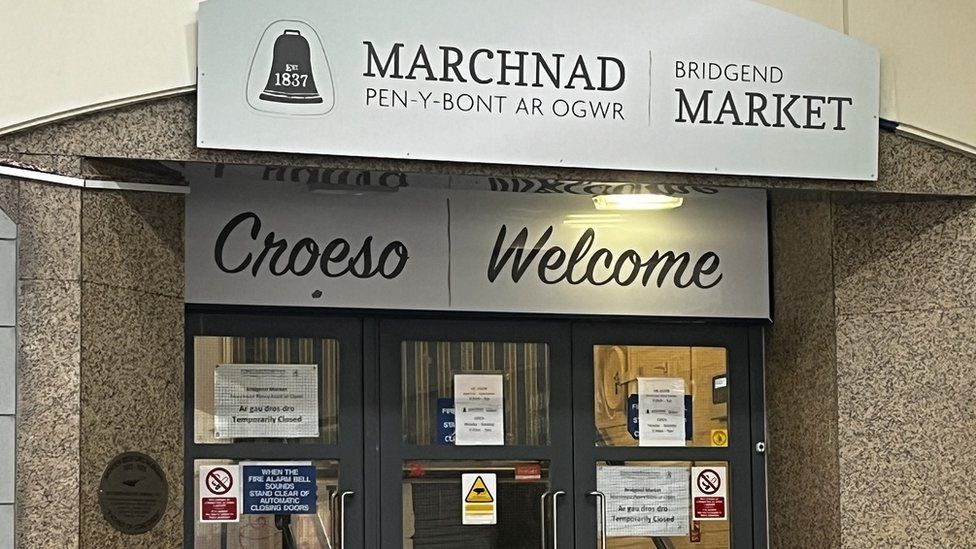 In a display of solidarity, Luke Fletcher MS, Member of the Senedd for South Wales West, emphasized that "None of this is their fault" and that "assurances must be given".
A wave of apprehension has hit a host of market traders who are in limbo after their base in Bridgend's indoor market was shut down over reinforced autoclaved aerated concrete (RAAC) fears.
Currently, their sole trading location is a fixed spot at Rhiw Shopping Centre, and now anxieties are mounting about their prospects during the upcoming festive season.
Traders are concerned about the possibility of losing their entire customer base as the peak season approaches.
There is still no indication as to when the market is likely to reopen. The market shut with immediate effect over a "potential issue" over RAAC in its roof on Wednesday 20th September. Bridgend County Borough Council said the closure has been deemed necessary in the "interests of public safety" after a specialist inspection was carried out.
Luke Fletcher - Member of the Senedd (Welsh Parliament) for South Wales West - raised the issue in the Senedd on Tuesday 10th October when he asked First Minister Mark Drakeford what discussions had taken place to support traders with Bridgend County Borough Council. The First Minister responded, saying he "did not have those details to hand."
Mr. Fletcher also said: "Bridgend indoor market is a crucial part of the town's local economy. The market's closure due to RAAC was the right course of action to take, but what is important now is that the traders who have been forced to vacate the premises are supported into the festive season.
"Right now, as most retailers are gearing up for the Christmas period, the traders in the market are apprehensive and seriously concerned about how the closure is going to impact their businesses throughout what is one of the busiest times of the year. None of this is their fault - an alternative temporary location needs to be found for the traders as soon as possible and they should be compensated for loss of earnings."
Do you like this post?
---